Hario V60 Coffee Dripper Paper Filters
R110.00 – R160.00
These paper filters are designed by Hario for use with the Hario V60 Coffee Dripper. They are designed to fit perfectly inside the Hario V60 cone and filter out unwanted particles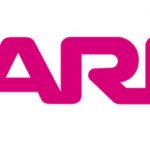 Description
Hario V60 Coffee Dripper Paper Filters:
These paper filters are designed by Hario for use with the Hario V60 Coffee Dripper. They are designed to fit perfectly inside the Hario V60 cone and filter out unwanted particles to give you the delicious, clean cup that the Hario V60 pour-over is known for! The filters are available in three sizes – make sure to pick the correct size for your coffee dripper.
Hario filters are made in a few different factories around the world. While we endeavor to get the filters pictured in the packaging above, due to occasional supply issues, we might sometimes have stock of different versions. Regardless of the versions, we have on hand, all filters are original Hario paper filters.