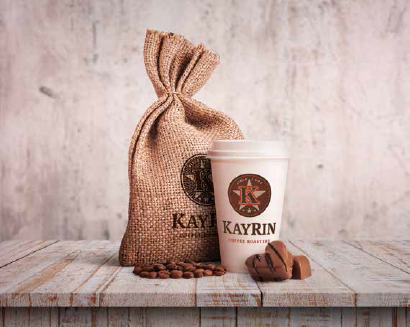 WHAT SETS OUR COFFEE APART?
Ever wanted the aroma of a good coffee to match the taste? Well, that's what we strive to deliver at Kayrin Coffee Roasters.
We source only the finest Arabica coffee beans from around the world and passionately roast them to provide an emotional blend of aroma, flavour body and acidity.
We believe freshly roasted, freshly served. So please enjoy our coffee and allow every cup to add to your experience.
KayRin Coffee Roasters is a wholesale supplier of quality coffee and coffee related goods, and we welcome Trade Enquiries. We also have a roaming coffee trailer, available for events in the Cape and Garden Route region.


All
Accessories
Beverages
Blends
Brewing Equipment
Clothing
Coffee
Decaf
Domestic Brewing Equipment
Domestic Grinders
Drip Decanter
Espresso Machine
Filter
Freebie1kg
Freebie250g
Freebie80g
French Press
Grinders
Hot Chocolate
Kettles
Manual Brewing
Manual Grinders
Moka Pot
Paper Filter
Plungers
Pour-over Equipment / Drip
Premium
Premium Coffee
Red Espresso
Single Origin
Spiced Chai
Stovetop Brewing
V60 Dripper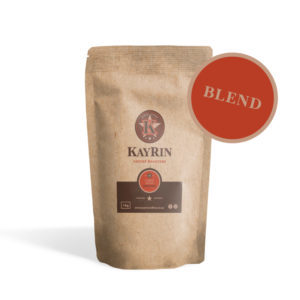 CAFFE DENO
The Seductive Blend
A seductive aroma, full body, chocolatey rich flavour and mild fruit. Cafe Deno can be enjoyed anytime.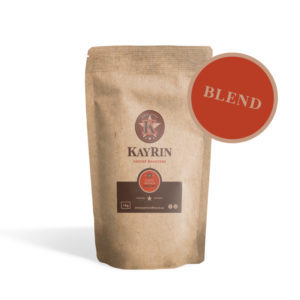 CAFFE ORIGEM
Well balanced blend with a great body.
With an Earthy aroma, sweet flavor mild chocolate, and added crema. Caffe Origem suits any brewing method.